Food of Japan: Learn and Enjoy
YOSHIKAMI since 1951
Time-Honored Shops - Japan's Hidden Treasures by Mr. Shoku-iku, Yukio Hattori Series
Standby favorites of elderly regulars are the tenderloin steak (¥5,200 for 200 grams; ¥3,250 for 150 grams) and canned-crab salad (¥1,500). Straightforward ingredients, presented simply. The recipes may differ, but the spirit is the same as Japanese cooking.

text by Michiko Watanabe / photographs by Toshio Sugiura / English text by Susan Rogers Chikuba
There are a host of so-called yoshoku-ya restaurants in Japan serving Western fare as it was first introduced."Napolitan"spaghetti with ketchup is one such dish, now enjoying a revival among the younger set. My favorite eatery is Yoshikami. Their beef stew and steak are so good, it's easy to polish off both in one sitting. Here's owner Hiroaki Azuma.
From the Ship's Galley, Favorite Western Recipes
When we opened in 1951, all of Tokyo was in a postwar rebuilding craze. Asakusa was booming. There were playhouses and theaters; once again it had become a bright-light entertainment district thronging with people. Our founder, who had worked plenty of odd jobs in his day, struck on the idea of opening a restaurant when he got to know a crew of ship's cooks he met here. His thinking was that these galley chefs would be skilled at cooking up good honest food, using limited ingredients efficiently. And this, essentially, is the spirit that's defined our restaurant ever since.
If there are a lot of choices on our menu, that's because there's an endless variation to the things that can be grilled, roasted, or fried deliciously. Our motto, "We're sorry it tastes so good!" is old-Tokyo humor, but this cheekiness keeps us on our toes, too. Our customers are a demanding lot. We started out with just ten counter seats. Now, as then, everything we do in the kitchen is open to full view. And our customers keep a close eye on us, believe me! It's just the spirit of this downtown neighborhood.
---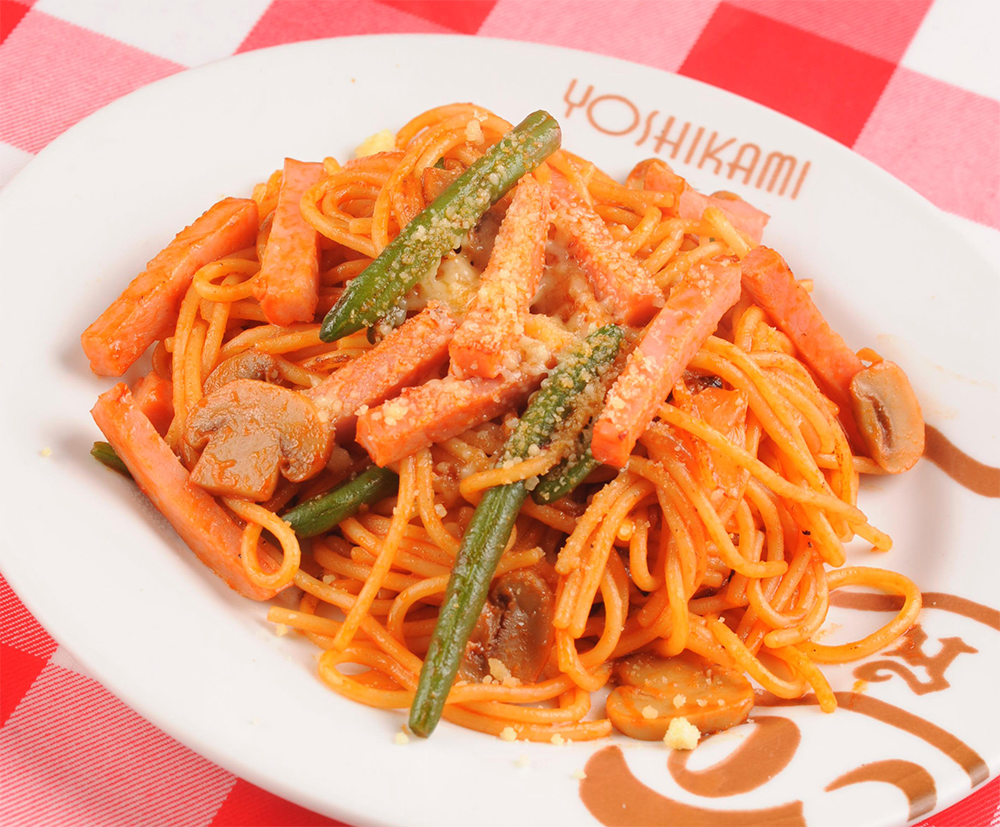 People come to Asakusa for entertainment, for fun. To enjoy a good meal. They know what they want and they don't mind asking for it. In a way, their demands have helped our cooks hone their skills. We're grateful for that.
---
A lot of our regulars have their favorite places they go to again and again for tempura, for grilled eel, for whatever they're in the mood for. And they always order their favorite dish. Always the same thing. They want what they like!
At our place, the stand-by dishes among regulars are the 200-gram tenderloin steak and the crab salad. These recipes are very simple. Quality ingredients, prepared to suit the Japanese palate and go well with rice—that's our formula. Happily, it works. At lunch hour on weekends, we're packed with customers who come from out of town to enjoy their favorites.
So the formula works, and that's a good thing, but it doesn't mean we can't improve. And that's the mindset we keep each day, as we serve up each and every dish. "We're sorry it tastes so good!" is the spirit that keeps our food tasting better and better.
---
◎Yoshikami 
1-41-4 Asakusa, Taito-ku, Tokyo
☎03-3841-1802
Open daily except Thursdays from 11:45 a.m. to 10:30 p.m.; last orders at 10 p.m.
Five minutes on foot from Asakusa Station.